Judy Sgro
Your Liberal Candidate For
Humber River–Black Creek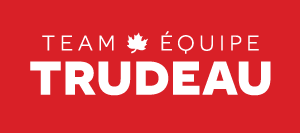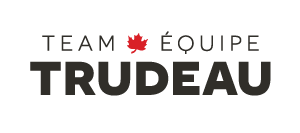 Judy Sgro, working hard for you in

Humber River–Black Creek
Hon. Judy Sgro, the Liberal MP for Humber River-Black Creek in Ontario, has tirelessly devoted more than 30 years of public service to the people of Canada.
Originally from Moncton, New Brunswick, Sgro and her family of seven moved to Toronto in hopes of finding employment opportunities for her father. Shortly thereafter, Sgro met her husband in high school, married, and had three children.
Sgro was inspired to start a life in politics after seeking extra support for her youngest child in school and represented her community on the North York City Council (1987 to 1994) and the Toronto City Council (1995 to 1998).
Soon after her experience in local politics, Sgro was determined to continue her passion for helping others and quickly decided that the Liberal Party of Canada best reflected her views and desires. Advocating for progressive policies that help families achieve their fullest potential drives her in her endeavors every day.
Sgro was elected as the MP of her riding in 1999, where she has focused on a wide range of issues, including women's rights, transportation and infrastructure, and urban development.
She was appointed as the Minister of Immigration and Citizenship in 2003 where she promoted family reunification and advocated for systemic fairness. Today she serves as the Chair of the Standing Committee on Transportation, Infrastructure, and Communities and works to ensure that individuals across the country have access to their communities and can benefit from adequate infrastructure.
Known for her dedication to vulnerable members of society, Sgro advocates for the rights of seniors to enjoy life by working on issues like pension reform. She also devotes herself to improving the status of Canadian women and released a study regarding sexual harassment in the RCMP.
In addition to her work on domestic policy, Sgro also serves as the Vice-Chair of the Canada-Italy Interparliamentary Group and is a Member of the Canada-Europe Parliamentary Association, where she works to improve intergovernmental relations and promote democratic values.
Not only does Sgro have a reputation for fighting for all Canadians, but she is also known for her strong leadership and mentorship capabilities.
A familiar face among members of all political parties, Sgro was recognized in Maclean's magazine for Best Mentor, both in 2017 and 2018, for endowing her wisdom and words of advice to newcomers on the Hill to ensure they feel welcome and become acclimated to the ever-changing, rapid environment.
Sgro truly believes that the best thing a Member of Parliament can do is put time into the issues you care about, and then you'll find yourself as part of a team that is advancing that agenda.
Donate to Judy's Campaign